You are here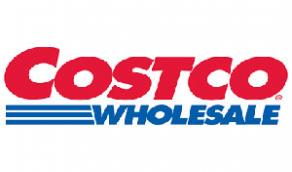 Reviews

0

Similar listings
Costco Reviews
When it's coming to car insurance, people want to choose the best but a lot of facts exist they should know about Costco Car Insurance. Get these tips, and more here.
What is Costco insurance?
Costco is a well-known organization that includes optical services, pharmacies, travel packages, hearing aids, truck rental, mortgage services, home, and auto insurance. The company has established its niche in providing members discounts on homeowners, auto, and umbrella insurance policies through Ameriprise Insurance. As a Costco member, you could save an average of $589.35 in the first year on auto insurance when you switch to Ameriprise. Today, more than 400,000 Costco members are insured.
People are satisfied with filing a claim and with their customer service.
They were similarly filled with how their claims were resolved, with three-quarters reporting they were either satisfied or very satisfied with Costco's resolution of their claims.
One person who took the survey said they found Costco to be "reliable and well established," and they had a "choice of using their contractor or another independent shop."
Car insurance provided by Costco
The auto insurance covers the following liabilities;
Comprehensive coverage
Collision coverage
Bodily injury liability coverage
Property damage liability coverage
Personal Injury Protection Coverage:
Medical payment
Rental Reimbursement Coverage:
Uninsured and Underinsured Motorists Coverage
Accident Travel Expense Coverage:
Medical Expense Coverage:
New Car Replacement and GAP Insurance Coverage
The customers are also entitled to huge premium discounts:
When all liabilities are discussed, let's see which beneficial discounts they provide for their members.
Safe driving discount for three or more years of driving without causing an accident and for taking a defensive driving course.
Bundling discount for purchasing more than one insurance policy from Ameriprise.
Longevity discount after three years' worth of continuous coverage from Ameriprise.
Safety feature discount: for anti-theft features, such as alarms and airbags.
Discounts for full-time students who are under 25 with a "B" grade average or better.
Сostco Car Insurance Rates by Coverage Type
Membership Type
Annual Cost
Benefits
Gold Star
$60
Entry to all Costco stores
One card per household
Gold Star Executive
$120
2% off qualifying Costco purchases and Costco travel purchases
Business
$60
Posibility to widen membership by adding additional people
Memberships and all purchases qualify for resale
Business Executive
$120
All possible membership services:
2% off select items;
ability to add other members;
resale value on goods
There are several states Costco and Ameriprise doesn't offer auto insurance: Alaska, North Dakota, Louisiana, Maine, and Rhode Island.
While all prices are obvious, it will be always a great idea to compare Costco with other insurance providers.
| | |
| --- | --- |
| Car Insurance Agency | Average 6-Month Premium |
| Farmers | $1,395 |
| GEICO | $747 |
| Nationwide | $738 |
| State Farm | $740 |
| USAA | $607 |
| Costco Car Insurance (Ameriprise) | $534 |
More About Costco
Website: You can learn new information about not only auto insurance but also get a quote for almost any type of insurance through Geico's website, and submit a claim or make a payment.
Mobile app: The Costco members are equipped with Costco mobile app that offers full-service: gives you an ability to claim the insurance whenever you want, access your digital auto insurance ID card and also pay bills and submit claims. What we like the most, is the opportunity to chat with an agent or request roadside assistance.
One more time
So, why do you need to choose Costco among the other 100 agencies?
Stable discounts "just" for being a Costco member
Responsive insurance claims service 24/7
Roadside assistance and lifetime renewability
Personalized service built around your unique needs
Comprehensive coverage options
The best value for the price
Conclusion
Costco is definitely one of the cheaper insurance companies and really takes care of its members for 15 years. The organization currently insures around 350,000 Costco members. Together with Ameriprise Auto and Home Insurance Group who is a 120-year-old organization with more than $750 billion in assets under management. Ameriprise Financial has more than 2 million clients across its three primary business segments of Advice & Wealth can get you 15% off or more on car insurance within 15 minutes. So, if you have a clean driving history and want to get an excellent service, Costco is definitely a must-try.
Factors to keep in while Buying a Car Insurance
You must decide upon which insurance plan is going to be the most beneficial for you. How much premium do you have to pay while purchasing one for yourself? Does that suit your budget? How good is the payout in case of emergencies and what all other perks are provided? These things are the most important factors that must be kept in mind while going for any related kind of service. One must investigate the various factors of how much money will be compensated in case of an accident. Your thought will be that it must cover the total cost of the vehicle but for that to happen you will have to shell out substantial amount of money out of your pocket. It has to a smart decision as you need to lookout for your profits down the road. Hence it often recommended to go for one of the best car insurance companies in the market in terms of affordability.
They offers one of the best car insurance rates to their customers to lure them from other companies and their car insures are the most rated car coverage in the field.