You are here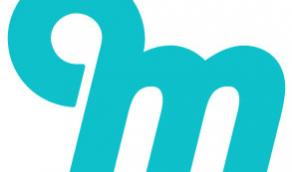 Reviews

0

Similar listings
Metromile Reviews
People are not sure does the Metromile car insurance make sense for them.Reveal all purposes, and more here.
Will Metromile Save You Money?
The answer is: Yes! Metromile does have the potential to save you lots on your car insurance especially if you are an infrequent driver. As we already mentioned, a mile may only cost a few cents. Typically, the base rate will be less than $50 for the sample 30 year old clean driver. Metromile offers fabulous prices for watchful drivers, so several accidents will increase the cost. We made a research and compared Metromile quotes with other top companies.
| | | | |
| --- | --- | --- | --- |
| Company | 6,000 Miles | 12,000 Miles | 18,000 Miles |
| Metromile | $1,116 | $1,476 | $1,908 |
| GEICO | $1,188 | $1,282 | $1,380 |
| Progressive | $1,536 | $2,100 | $2,384 |
| Grange | $1,656 | $1,716 | $1,716 |
| State Farm | $2,052 | $2,052 | $2,052 |
| Bristol West | $2,352 | $4,056 | $4,428 |
| Allied | $2,592 | $2,604 | $2,628 |
So, the car-lover who drives less than 6,000 miles can save at least $400 a year by going with Metromile over every other company beside GEICO. For those who drove 12,000 miles choosing Metromile car insurance would also be a good option.
About Metromile Auto Insurance
Metromile is respectable auto insurance company, known primarily for low rates offered directly to consumers online and over the phone. Metromile sells pay-per-mile car insurance policies aimed at city dwellers. The company predicts that people who drive fewer than 10,000 miles per year can save hundreds of dollars annually. If you don't drive much and don't mind having your driving tracked, Metromile's pay-per-mile coverage might be what you was looking for.
If you're trying to find for an affordable car insurance policy and you're comfortable managing your accounts online, Metromile might be a great variant for you.
More about Metromile
Website: here you can find all necessary info to increase knowledge. Find answers for such questions how to report a claim, monitor your claim's status and what do you need to repair your glass and have roadside assistance. What is more, the website can got you persuaded that Metromile's is with you with you at every step of your claim. Their customer support service will help you get back on the road as soon as possible.
App: One more bonus from Metromile open the wide range of capabilities. So, let's take a look what it will be useful for.
Optimize your trips
See how much you spend on gas, how your speed varies on each trip, and how long your drive takes. This helps you to understand how little changes in your commute can have a big impact.
Remember where you parked.
Always know where your car is parked and the ideal path to get there. You can also get street sweeping alerts in Chicago, Los Angeles, San Diego and San Francisco to avoid future tickets.
How Metromile Differs from Traditional Insurers
What makes Metromile different is the way it bills your premiums. Rather than charging a set premium that you pay either upfront, Metromile assesses part of your premiums based on your driving distance.
The less you drive, the lower your monthly insurance bill will be. Notice we said your driving distance determines "part of your premiums." The other part of your Metromile premium would come from your base rate.
The base rate keeps you from truly paying for insurance as you drive, but it makes sense when you think about it: bad things can happen to your car even when you're not driving it. (Think theft, damage from a falling tree limb, parking lot collisions, etc.)
Metromile auto insurance discounts
You can get a multi-car discount on the base rate and cost per mile if you insure more than one vehicle on your Metromile policy.
Metromile auto insurance coverage options
Metromile offers all the usual types of auto coverage you would expect, with add-on options available, including:
Rental reimbursement: If you have collision and comprehensive insurance on your policy, you can add this coverage also. If your car is in the shop due to a claim and you have the coverage, Metromile will pay up to $30 per day for up to 30 days for you to rent a car.
Roadside assistance can help pay if you need a tow, get a flat tire or are locked out of a vehicle covered by the policy.
Pet injury protection is included in Metromile's comprehensive and collision coverage in all states it serves except Illinois and Virginia. It provides up to $1,000 if your dog or cat is injured in an accident.
No-deductible glass repair if you purchase comprehensive coverage, and the glass doesn't need to be replaced entirely.
Wrapping it up
So, let's sum up a little bit. Metromile's is a team of professional who can answer any questions you may have and help you get back on the road as soon as possible! Their responsiveness to complaints and willingness to take action to fix problems should be a positive sign for potential customers.
It is not surprising, that such terrific coverages and service they provide make this car insurance company one of the most reliable nowadays.
Factors to keep in while Buying a Car Insurance
You must decide upon which insurance plan is going to be the most beneficial for you. How much premium do you have to pay while purchasing one for yourself? Does that suit your budget? How good is the payout in case of emergencies and what all other perks are provided? These things are the most important factors that must be kept in mind while going for any related kind of service. One must investigate the various factors of how much money will be compensated in case of an accident. Your thought will be that it must cover the total cost of the vehicle but for that to happen you will have to shell out substantial amount of money out of your pocket. It has to a smart decision as you need to lookout for your profits down the road. Hence it often recommended to go for one of the best car insurance companies in the market in terms of affordability.
They offers one of the best car insurance rates to their customers to lure them from other companies and their car insures are the most rated car coverage in the field.